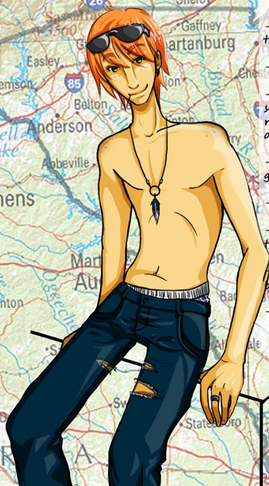 Your State's history is pretty much their back story, so share it here!
Personality & Interests
Edit
Appearance
Edit
Relationships
Edit
State-tans:
Edit
13 OriginalsEdit
Delaware ( Edmund van Houton )
Georgia ( George A. Savannah )
Massachusetts ( Malinda "Mandy" Jones )
New Hampshire ( Thomas Martin )

New York ( Michael "Mike" Jones )

North Carolina ( Natalie Carolyn )

Rhode Island ( Nicholas William Souza-Jones )
Border StatesEdit
West Tennessee ( Savannah Jones )
East Tennessee ( Samuel Jones )
Axis Powers Hetalia Characters:
Edit
Either state facts or random tid-bits that happen in the character-creation process; any interesting fact goes here.
Ad blocker interference detected!
Wikia is a free-to-use site that makes money from advertising. We have a modified experience for viewers using ad blockers

Wikia is not accessible if you've made further modifications. Remove the custom ad blocker rule(s) and the page will load as expected.